Can India Drive Southeast Asia's Tourism Recovery?
With China's borders still closed, Southeast Asian nations are looking for a new potential source market to offset the loss - could India be it?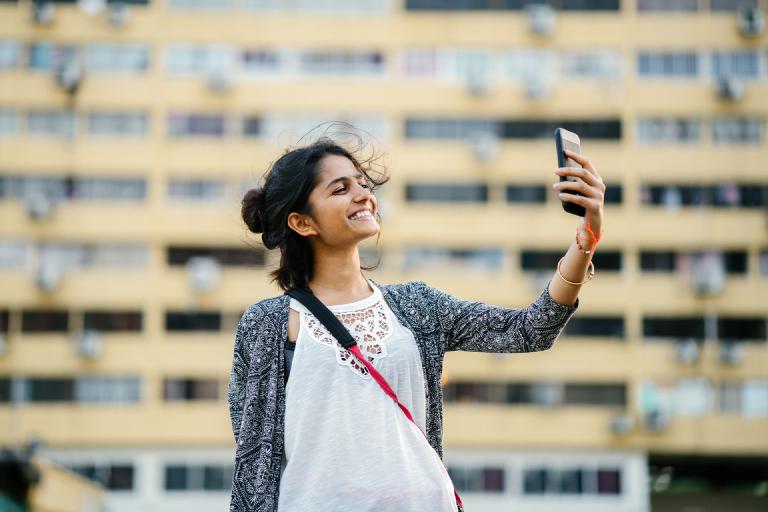 Key points
China accounted for 22% of 2019 arrivals into Southeast Asia - that number has dropped to just 2.6% 2022 YTD
India is being championed as the next top source market for Southeast Asia due to its high-growth outbound market
India is now one of the top source markets for Southeast Asia in 2022, accounting for 13%
The tourism industry in Southeast Asia is slowly but surely getting back on its feet after two years of being hard-hit by the pandemic. As borders reopen and travel restrictions ease, Southeast Asian countries are determinedly going the extra mile to draw tourists back in 2022.
Why the focus on India - what about China?
When talking about top arrivals for Southeast Asia pre-pandemic, China is one of the markets that comes to mind. China accounted for 22% of total arrivals in 2019 for Indonesia, Malaysia, the Philippines, Singapore, Thailand and Vietnam. However, that figure has dropped to just 2.6% in the first half of 2022. With China still under strict lockdown restrictions, Southeast Asian countries are in need of a new potential market to offset the loss.
Southeast Asian markets are setting high targets for the Indian market
India is being championed by Southeast Asian countries as the next top source market, with its growing outbound market, high traveller confidence, rising interest in Southeast Asia and the continuously expanding direct air travel links with Southeast Asia. Malaysia is targeting 100,000 Indian arrivals in 2022, and growing that number to 1 million by 2024, whereas Thailand is aiming for 500,000 in 2022 alone.
Tourism arrivals from India into Southeast Asia were steadily increasing in the years leading up to the pandemic, however, the figure is still relatively small compared to giant markets like China. As India opens up outbound travel, Southeast Asian countries have intensified their promotional efforts in a race to attract Indian tourists, including launching campaigns and roadshows, as well as participating in travel shows in India.
Indian interest in the region is growing
Southeast Asia is gaining interest from India as borders reopen, with Singapore, Thailand, and Indonesia ranking within the top 10 in terms of travel searches from India in April-June 2022. Thailand and Indonesia rose swiftly in the ranks compared to their 21st and 33rd placings, respectively, in Q1 2022.
India is now among the top 10 source markets for many Southeast Asian countries. It was the top arrivals market into Thailand in January-May 2022 with 122,463 visitors, the second largest source market for Singapore (154,784), and the fifth largest for Indonesia (27,239). Indian arrivals in Thailand, Singapore, and Indonesia are now surpassing those of China, and they are also occupying a considerably larger market share overall compared to pre-pandemic.
On top of that, Singapore, Malaysia, Thailand, and Vietnam all have direct air links with India from their major cities, with their local carriers continuously expanding their Indian network and operations. Vietjet, for instance, will increase its connectivity to a total of 17 direct routes between Vietnam and India in Q4 2022. The total number of seats for Vietnam-India direct flights is now six times higher than it was in 2019.
Driving trip inspiration to action takes time
Indian travellers can be considered a major driving force behind Southeast Asian tourism recovery at the moment, filling in the absence of pre-pandemic top source markets that are still facing tight border restrictions.
However, the number of Indian arrivals, and the total arrivals to Southeast Asian countries, are still only a fraction of pre-pandemic figures.
Southeast Asia needs time to bounce back to pre-pandemic levels - and needs not just Indian travellers, but also the return of travellers from other previous top source markets - to truly recover. Nurturing new markets takes time, even with strengthened efforts including opening new air routes, participating in travel fairs, and launching attractive campaigns.
Southeast Asia will likely not see a significant shift in Indian travellers' preferences in the short-term, but rather might see it in the medium-term. It will surely be interesting to see whether India can be the new leading source market for Southeast Asia in the near future, or whether it will again be overshadowed by markets like China, when it ultimately reopens.
About Pear Anderson
Pear Anderson is an industry-leading travel market intelligence consultancy. We represent companies looking for travel market research or travel trade sales representation in the Southeast Asian market.