Did ASEAN miss an opportunity for a faster tourism recovery?
ASEAN started to discuss the possibility of an intra-ASEAN travel corridor back in November 2020. However, it was never actually launched. Had it been implemented properly, would ASEAN have seen a faster tourism recovery?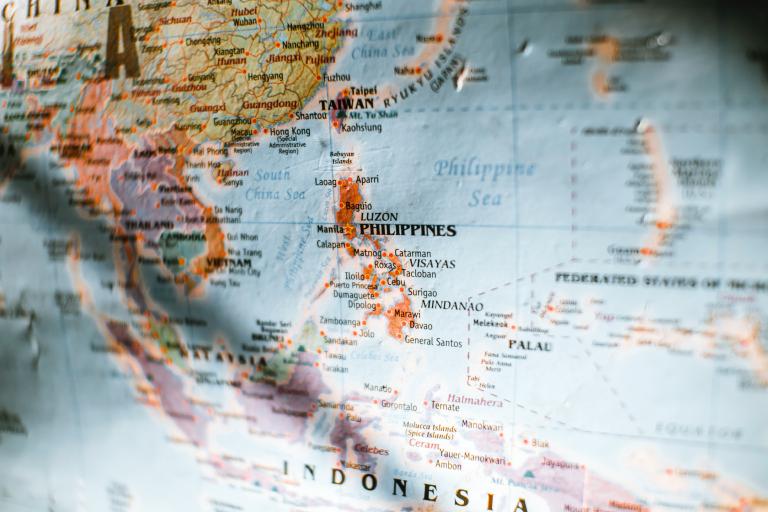 25 August 2022
Key points
ASEAN nations were historically the top tourism markets for one another
ASEAN discussed the concept of an intra-ASEAN travel corridor in November 2020 - but it was never implemented
Since then, each ASEAN nation has unilaterally or bilaterally reopened for tourists
The EU implemented the EU Digital COVID Certificate System in July 2021, which allowed for seamless regional travel and helped to keep the tourism industry afloat
Southeast Asia had one of the strictest pandemic border controls and reopening policies in the world, with leisure travel to limited countries from Q4 2021, and a broader reopening from Q1 2022. However, ASEAN itself started to discuss the concept of an intra-ASEAN travel corridor in November 2020. This corridor never came into being.
Did ASEAN miss a valuable opportunity to kickstart tourism recovery?
Bilateral and unilateral approaches to reopening
Instead of opening up an intra-ASEAN travel corridor, ASEAN countries chose to reopen either unilaterally or bilaterally. Thailand launched the Phuket Sandbox on 1 July 2021, Singapore launched Vaccinated Travel Lane (VTL) bilateral travel corridors on 8 September 2021, and Cambodia reopened quarantine-free travel for vaccinated tourists in November 2021.
Thailand launched the Test & Go scheme on 1 November 2021, which caused a surge in visitor numbers. The scheme was open for tourists from numerous countries, but mainly attracted European travellers when it was first launched, due to the more relaxed travel restrictions for outbound travel from Europe. As border restrictions eased throughout ASEAN, and Thailand also eased its testing and registration requirements, more ASEAN travellers started taking advantage of the scheme. The ASEAN market share for Thailand grew from just 8.38% in September 2021 to the top source region in June 2022, at 42.52%.
Cambodia has also seen significant growth from ASEAN arrivals since its reopening on 15 November 2021, with ASEAN's market share never dipping below 50% of the total international arrivals.
On the other hand, Singapore took a different approach with its quarantine-free bilateral travel corridors, the Vaccinated Travel Lanes. The first VTLs, with Brunei and Germany, were launched in September 2021. VTLs with several ASEAN countries were launched soon after; VTLs with Indonesia and Malaysia from 29 November 2021, with Thailand from 14 December 2021, and with Cambodia from 16 December 2021. ASEAN visitor numbers climbed steadily when the VTLs were launched, and surged even more when Singapore fully reopened for vaccinated tourists on 1 April 2022.
"Visitors from South-east Asia accounted for nearly half of all international visitor arrivals in Singapore for the first six months of 2022 and continue to drive Singapore's tourism recovery efforts."

-John Gregory Conceicao, Executive Director, South-east Asia at the Singapore Tourism Board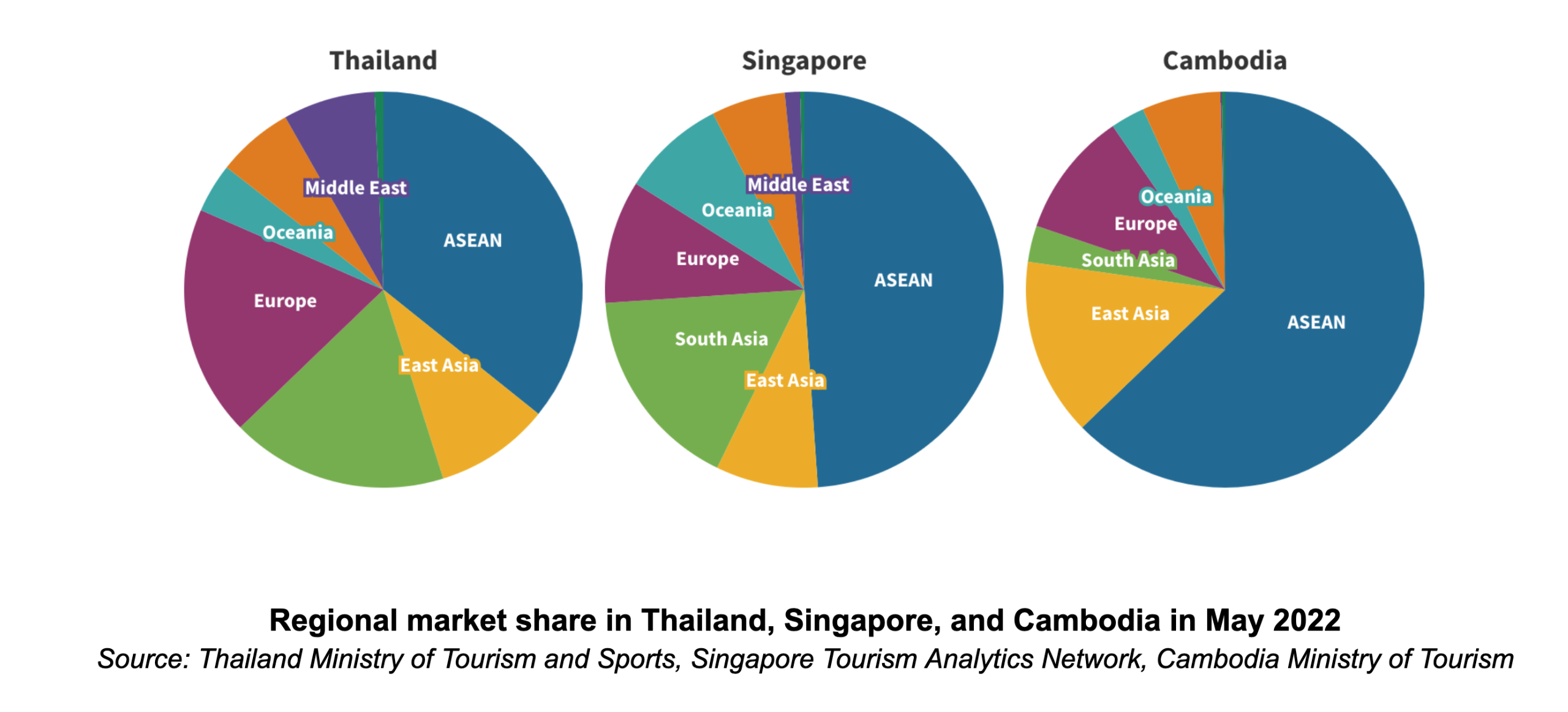 ASEAN tourists are high-spend tourists
Not only do ASEAN travellers account for a large share of arrivals, they also contribute a large portion of tourism spend.
ASEAN was the third largest contributor of tourism receipts in Thailand in 2019, only behind East Asia and Europe. And while Europe was ahead for total spending, ASEAN travellers contributed a higher average of per capita/day spending.
In Singapore, several ASEAN countries were also among the top 10 spenders in 2019, including Indonesia, Malaysia, Philippines, and Vietnam.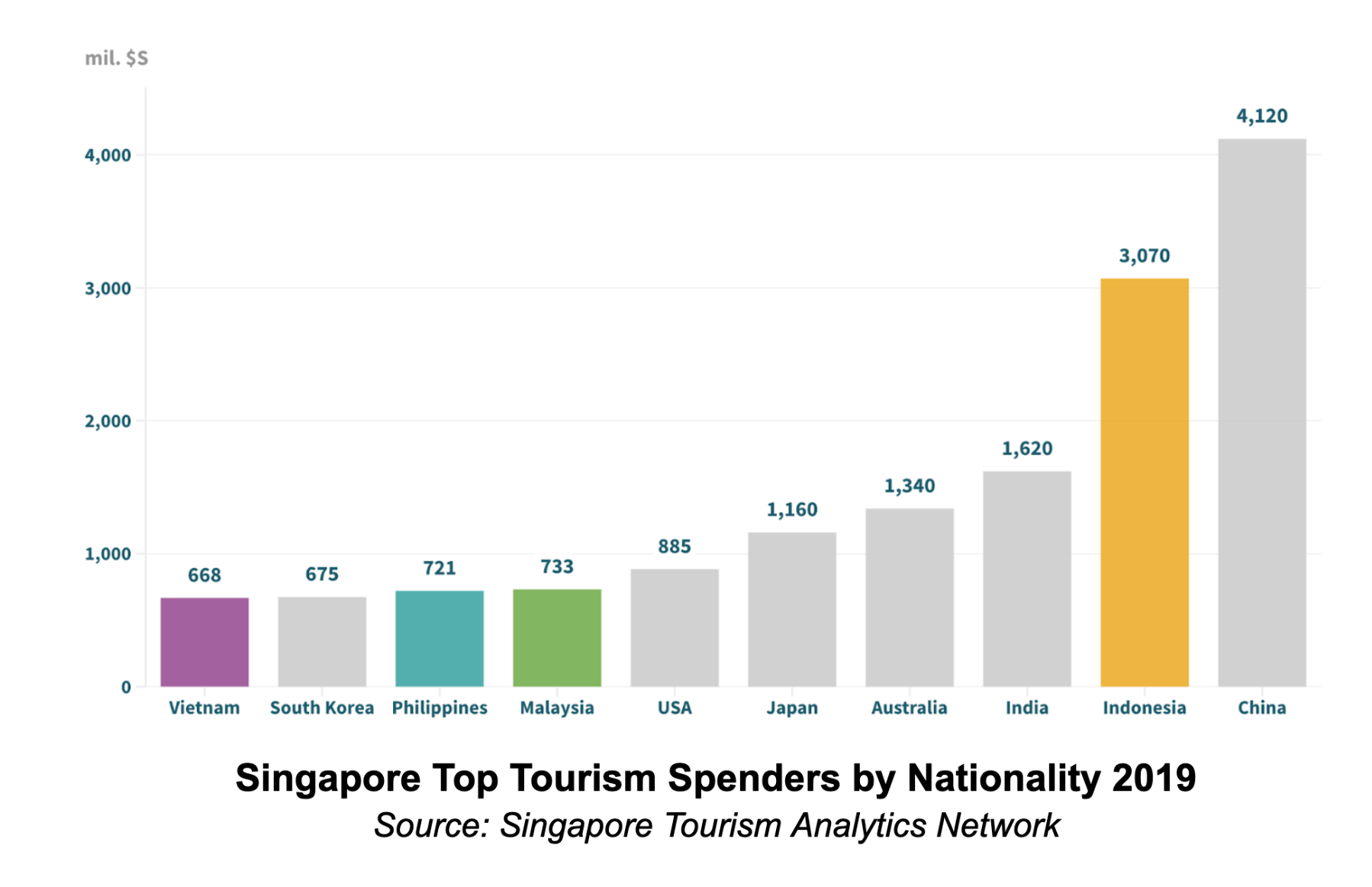 The origins of the ASEAN Travel Corridor
It is evident that ASEAN is one of the most important source markets for ASEAN - it therefore would have made logical sense to have launched a regional travel scheme or corridor amid the pandemic.
In fact, the implementation of an ASEAN travel corridor has been an ongoing discussion among the bloc's leaders since the early days of the pandemic. During the 37th ASEAN Summit in November 2020, the plan to launch the "ASEAN Travel Corridor Arrangement Framework" was discussed, and the scheme was technically "adopted" in August 2021.
Joanne Lin, the Lead Researcher at the ASEAN Studies Centre of the ISEAS-Yusof Ishak Institute explained, "With such an arrangement, countries in ASEAN can increase their confidence to gradually reopen their borders to revive regional connectivity, facilitate essential business and official travels between and among ASEAN Member States, allow tourism to resume and to provide a much-needed boost to the aviation sector."
Lin further stated on these plans that, "the framework in essence will be nothing more than a 'noodle bowl' of bilateral exchanges of a standardised information form accompanied by a set of accompanying standard procedures such as pre-departure and post arrival health measures."
However, even this framework never came into fruition, The actual reopening of ASEAN countries was either on a unilateral or bilateral basis, instead of a simultaneous implementation with all of its member nations.
There were no standardised pre-departure or post arrival health measures, pan-ASEAN vaccination certificate recognition or COVID-tracking apps. To this day, each country is still implementing their own measures, which are entirely different from one another. For example, the Philippines still requires international arrivals to be boosted to bypass pre-departure testing, whilst Malaysia allows non-fully vaccinated travellers to enter the country without testing and quarantine.
What held back ASEAN from implementing an EU-style Digital COVID Certificate System?
Meanwhile, the European Union also made moves to facilitate regional travel with the launch of the EU Digital COVID Certificate.
The discussion for an EU health network first started in November 2020, coincidentally the same time as discussions had started surrounding the ASEAN Framework. And yet, the EU Digital COVID Certificate System had successfully launched throughout the EU by 1 July 2021. By 1 March 2022, EU Member States had issued over 1.72 billion EU Digital COVID Certificates.
"The EU Digital COVID Certificate system has helped mitigate negative economic effects during the pandemic. It gave travellers the confidence to travel safely in the EU and boosted travel", the EU Commissioner for Justice Didier Reynders stated. EU Commissioner for Internal Market Thierry Breton also reported that the system "has been a key driver for the recovery of the tourism ecosystem and its many small and family-owned businesses across Europe."
Airports Council International (ACI) Europe reported that passenger volumes for July 2021 more than doubled compared to the same period in the previous year, with "significant improvements" compared to Q2 2021. ACI Europe attributes this to the rollout of the EU Digital COVID Certificate, along with the easing of travel restrictions.
The EU didn't stop at facilitating regional travel, but rather developed its Digital COVID Certificate into a global standard. Aside from the 27 EU Member States, 48 non-EU countries and territories have joined the system as of August 2022, including six ASEAN countries - Indonesia, Malaysia, the Philippines, Singapore, Thailand, and Vietnam.
So, what did the EU do right to have such an effective system? One of the reasons might be the common and coordinated approach that it took since the beginning of the pandemic. The EU coordinated an exchange of information between all member states, not bilaterally. It also introduced common criteria on movement restrictions via colour-coded mapping, based on the risk of COVID-19 transmission. Furthermore, the harmonised COVID Certificate is used as the "primary tool" for regional travel, which is an effective strategy for facilitating multi-country travel.
The EU had a centralised approach in procuring and distributing vaccines, resulting in equal and timely distribution among its member states, whereas ASEAN's approach in procuring vaccines individually resulted in a varying pace of vaccine distribution, which may go some way to explain their reluctance to reopen to one another, as each country was at very different stages of fighting COVID-19. Issues surrounding certain vaccine brands also remained, with countries such as Indonesia relying on Sinovac, whilst Singapore was late to approve emergency use of this vaccine, preferring mRNA vaccines.

Would an intra-ASEAN Travel Corridor have boosted the rate of recovery?
Travellers from ASEAN countries have surged since borders reopened, and are now amongst the top source markets for one another, showing a huge demand for intra-ASEAN travel. ASEAN travellers were also among the top spenders pre-pandemic, and had regional travel been facilitated sooner, it would no doubt have helped the tourism sector recover faster financially.
Whilst an intra-ASEAN travel corridor would have been a game changer in boosting tourism during the pandemic, the question still remains whether ASEAN would have had the capacity to actually implement a region-wide travel scheme.
The EU operates with a more centralised governance structure which allows it to seamlessly integrate each member state into its Digital COVID Certificate System. The EU's coordinated approach on COVID-19 handling, including vaccine distribution, allowed member states to recover altogether as a region, and made it easier for the COVID Certificate System to be implemented. The same, however, cannot be said for the varying pace of recovery throughout ASEAN.
In the end, as of August 2022, the intra-ASEAN travel corridor never made it past a draft idea. It is doubtful that anything further will come out of it since each ASEAN nation has now reopened borders on their own terms. Nonetheless, the lack of action on facilitating regional travel remains a missed opportunity for ASEAN. Had it been realised, who knows how much further the recovery would have gone at this point of the pandemic.
About Pear Anderson
Pear Anderson is an industry-leading travel market intelligence consultancy. We represent companies looking for travel market research or travel trade sales representation in the Southeast Asian market.